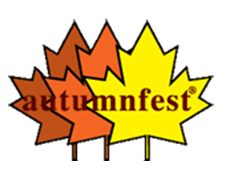 FANELLI AMUSEMENT PROVIDING RIDES AT AUTUMNFEST!
Woonsocket – For more than 30 years, Fanelli Amusement Company of Greenville, New Hampshire has been providing the midway rides for Autumnfest. They look forward to be back at Autumnfest this year.
Joe Fanelli, Owner of Fanelli Amusement Company said, "We're extremely excited to come back for Autumnfest this year and the years to come. My brother John and I are the 3rd generation owners of Fanelli Amusement Company. This year we are adding a few different rides Woonsocket hasn't seen in a while. The Wipe Out and Bumper Cars along with 15 other great rides. In the near future we plan on purchasing new and exciting rides to add to the lineup for Autumnfest. We hope for great weather this year and for a safe and successful festival for 2022!"
This year the rides will be: Train, Slide, Berry-Go Round, Funhouse, Euro Bungy, Hampton Cars, Helicopters, Kid Power, Bear Affair, Ferris Wheel, Cliffhanger, Scrambler, Round Up, Pharaoh's Fury, Yo-Yo, Bumper Cars & WipeOut
Friday Night, October 7th will be Wrist Band Night. From 6:00 PM – 10:00 PM, ride all the rides for one price of $35.00.
Ticket prices are $1.50 for one ticket, a strip of 10 tickets is $13.00 and a strip of 35 tickets is $35.00. Ride tickets need to be purchased at the Autumnfest Midway.